About the campaign
Family and domestic violence is everyone's problem. But it begins – and ends – with men.
After 30 years working with men who use violence, we know that we cannot stop family and domestic violence until we stop men using violence and abuse.
For too long, victim-survivors have carried the burden of navigating a system that meets their cries for help with disbelief or bureaucracy; a system that requires women to relive their trauma by repeatedly sharing their stories; a system that puts women at risk because it focuses on what women should do to avoid violence, instead of what men should do to stop using violence.
We need to shift the burden: to remove it from the victim-survivors and place it firmly on the men who use violence.
Significant political leadership and investment in prevention, early interventions and men's behaviour change must happen if we are serious about reducing – and ending – the scourge of family and domestic violence.
At No to Violence, we believe the next South Australia Government must fund three key initiatives which will keep more women and children safe and realise our vision of a world free from male violence. No to Violence is calling for:

1. Investment in existing South Australian services working with men to end their use of family violence, to provide an integrated service response to police referrals and increase the number of available Men's Behaviour Change Programs and specialist male family violence interventions.

2. A fully resourced and formalised police outreach service – including relevant training for police officers – that ensures men identified by South Australia Police (SAPOL) as using violence are formally referred to the Men's Referral Service.

3. Expansion of existing crisis housing for perpetrators, to help keep victim-survivors safe in their homes, as part of a wider suite of perpetrator interventions.
We need your help to #ShiftTheBurden in South Australia
No to Violence has developed a digital toolkit with social media tiles and other assets to help you promote our #ShiftTheBurden campaign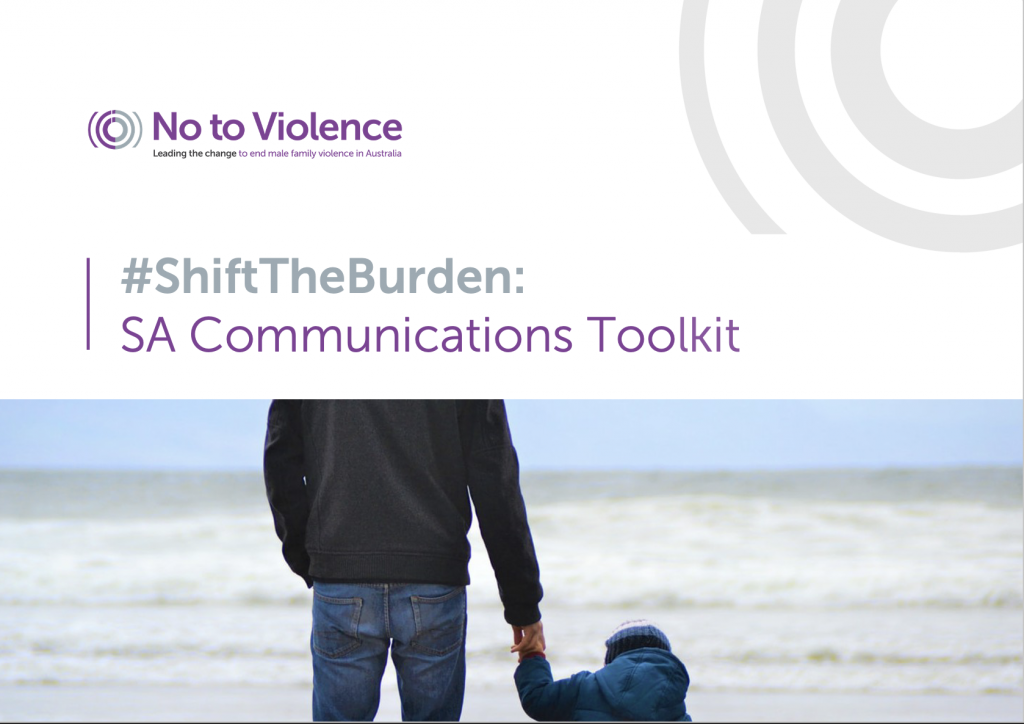 Please tag No to Violence and use the hashtag #ShiftTheBurden to join in the conversation on social media.