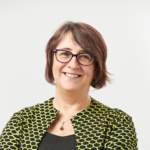 In the No to Violence 2022 Federal Election Statement, we called to shift the burden: removing it from the victim-survivors and placing it firmly on the men who use violence. We therefore welcome the Federal Government's Budget allocation of funding to "educate men who use violence to be aware of and change their behaviour".
But more needs to be done.
Family and domestic violence is everyone's problem. But it begins – and ends – with men.
The purpose of this article is to analyse what the 2022-23 Federal Budget means for our sector.
Funding for Men's Referral Service
No to Violence welcomes the $10.5 million in funding over five years for the Men's Referral Service (MRS) and Brief Intervention Service (BIS).
The funding is key ask of NTV's Federal Election Statement and guarantees the operation of the MRS and BIS for the next four years.
The MRS is the central point of contact in Australia for men taking responsibility for their behaviour. In the past 12 months alone, more than 7500 men called the MRS seeking help.
The BIS is a multi-sessional telephone support program for men across Australia who use family violence. BIS started in 2020 and filled gaps in services caused in part by COVID.
Funding for primary prevention
The 2022-23 Federal Budget promises to deliver $47.9 million over five years for a new campaign that focuses on confronting the attitudes and expectations of young men and boys. As many of us are aware, attitudes and beliefs that condone or excuse abusive and/or controlling behaviours are one of the key gendered drivers of violence. We also know that public awareness campaigns are good educational tools – especially for communities where there is less awareness of what family violence looks like.
Before we can celebrate this as an unqualified win, we need more information on what this campaign will involve, including whether it will be based on the best available evidence. While we applaud this focus on primary prevention, we will wait to see what the government has learned about effective and evidence-based public awareness campaigns.
Funding to support trial electronic monitoring of high-risk DFV offenders
The 2022-23 Federal Budget included an investment of $20 million over five years to set up a fund for states and territories that will trial electronic monitoring of high-risk and persistent family and domestic violence offenders.
No to Violence understands the importance of keeping men using violence within view of the system – especially when they pose an active threat to victim-survivors. While we feel the expansion of this trial is an investment in the suite of perpetrator interventions, we advocate for a systemic response that changes behaviour and attitudes — not just monitoring a perpetrator's whereabouts.
Specifically, we want to see funding that supports increased and consistent use of family safety contact workers. We know the families of men using violence are the best placed to tell us about what is going on and whether their safety is under threat, so we must make sure their voices still are at the centre of this work.
We also hope these trials are the start of a greater focus on expanding the evidence-base of perpetrator interventions. As evidence on electronic monitoring is still developing, these trials may provide us with important insight into different ways to protect victim-survivors from high-risk and repeat offenders.
Funding to support identifying and responding to domestic, family and sexual violence
The 2022-23 Federal Budget earmarks $39.7 million over five years to extend DV-alert training, which supports non-specialist frontline workers to recognise, respond and refer cases of domestic and family violence.
We also note that $14.8 million over five years will be provided for accredited sexual and family violence response training for community frontline workers, health professionals and the justice sector.
No to Violence welcomes this investment into training that will support non-specialist workplaces and workers to respond adequately to the risks of domestic and family violence.
A key initiative of No to Violence's 2022 Federal Election Statement is Funded training in risk assessment for all employees and workplaces who need a better understanding of family, domestic and sexual violence to properly identify perpetrators. Training is essential for the workforces that prevent and respond to family violence – including statutory agencies like the police, court staff and Magistrates, public sector employees and ancillary services that frequently encounter people using family violence.
No to Violence provides training to various industries and sectors – training that develops skills in identifying, interrupting, and responding to men's use of domestic and family violence. We also support our members – 200 organisations and professionals around Australia – to deliver this training.
Funding to bolster frontline family, domestic and sexual violence services in the Northern Territory
Finally, the government has promised to provide $10.7 million to frontline services in the Northern Territory, to help them address increased demand for services during COVID-19 and work towards Closing the Gap commitments.
It is heartening to see much-needed investment into the Northern Territory: we know that these services have struggled during the past two years.
We hope to see similar funding directed to other areas of Australia that are similarly under serviced and struggling with increased demand – especially regional and remote areas where in-person services are scarce.
Next steps
The 2022-23 Federal Budget demonstrates first steps towards shifting the burden of family and domestic violence from victim-survivors to the men who use violence. It also provides detail on how the Government would allocate funding in the next National Plan.
Significant national leadership and federal government investment in prevention, early interventions and men's behaviour change must happen if we are serious about reducing – and ending – the scourge of family and domestic violence in this country.
If we do not address the root causes that enable men to use family violence, they will continue to be violent and abusive.
Our sector is doing truly fantastic work by starting men on their journey to change. But chronic underfunding and the way services are commissioned leaves little room for evaluation, innovation, research, and a fit-for-purpose service system capable of supporting every man who needs it.
No to Violence will continue advocating on behalf of its members – the organisations and individuals who perform this important work – to ensure the expansion and continued operation of the men's family violence sector.
---
Jacqui Watt is the Chief Executive Officer of No to Violence, Australia's largest peak body for organisations that work with men who use family violence, and the operator of the Men's Referral Service. Jacqui has long experience working across the community and women's sector across Australia and United Kingdom, including in the fields of alcohol and drugs, mental health, disability, social housing and social enterprise.
This blog piece was developed using analysis and insights from the No to Violence Policy and Research team.