"I really can't emphasise how important the facilitator's knowledge, passion and approach was in this training. Whilst the content was incredible, the trainers made it for me."

– 2023 Participant
Louise McCall
Head of Workforce Development
Louise is a nationally recognised specialist in health and medical professional education with more than two decades as an academic educator and researcher, senior executive, industry advisor and assessor.
Louise brings a rare combination of strategic thinking, intellectual rigor, stakeholder management skills, financial and operational expertise and business acumen to No to Violence. She has applied this expertise in influential academic and management roles at organisations as diverse as Monash University, one of the Australia's leading research and teaching institutions, specialist medical colleges and Health Education Australia Limited, a 100-year-old training provider.
Louise is an Adjunct Associate Professor at Monash University's Faculty of Medicine, Nursing and Health Sciences, an Associate Fellow of the Australasian College of Health Services Management and a Graduate of the Australian Institute of Company Directors.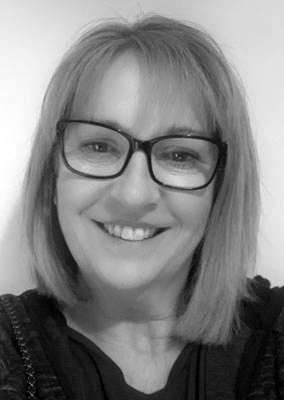 Vlasta Tezak-Brown
Training Manager
Vlasta is highly motivated professional recognised for her experience in program development in both accredited and non-accredited training contexts. Her experience as a support worker informs her knowledge and skill, alongside her passion for this particular work from her experience as a trainer in a small community based RTO.
Vlasta has provided support to learners with a lived experience of mental health to training and assessing Disability and Aged Care qualifications.
For the past 2 years Vlasta has brought her VET skills and Community Sector skills and knowledge to No To Violence, where she supports the NTV Workforce Development team to design, develop and deliver family violence training to the FV sector and non-sector human services.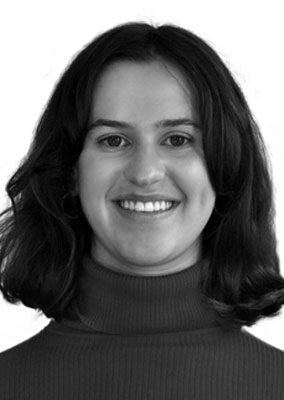 Imogen Hoffenberg
Senior Administrator
Imogen is a No to Violence Administrator sitting within the Training Team. She has a Bachelor Degree in International Studies in which she focused on gender studies and ultimately led her to work with us.
Her studies allowed her to challenge biases, critically analyse global and local gendered issues as well as exposing her to an intersectional approach to problem solving and understanding.
Her experience volunteering with domestic violence organisations and working with women and children from these backgrounds has contributed to her understanding of the sector and interest in pursuing a career in it.
She loves the sun, the rain, home cooked food and swimming in the ocean.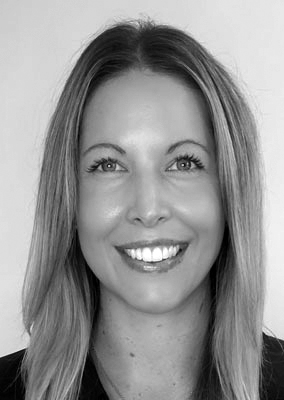 Stacy Oehlman
Training Practitioner
Stacy is a Queensland-based social worker with over 14 years' experience. Stacy has worked within child protection and domestic and family violence in both government and non-government agencies, across roles including policy, service delivery, risk assessment, risk management, training, and community engagement. Stacy has supervised and supported practitioners and students from a variety of clinical backgrounds and is passionate about ending male violence.
Stacy is currently a training practitioner with NTV's training team, where she leads workshops for industry experts and supports the NTV team to deliver the Graduate Certificate in Client Assessment and Case Management in collaboration with Swinburne University.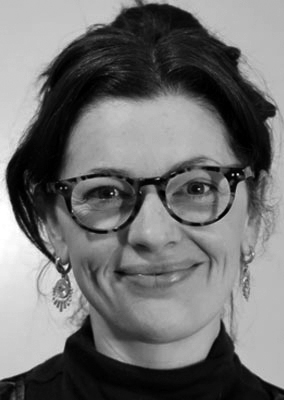 Kate Bishop
Training Practitioner
Kate is an ACA registered Narrative Therapist with a background in criminal justice. She has worked for 10 years in specialist family violence frontline, counselling and project roles. Her ethics and work are rooted firmly in intersectional feminist theory.
Most recently, Kate worked within the Victorian prison system supporting corrections staff with their understanding of the impacts of family violence on criminalised women.
Kate is driven to work toward ending violence against women, children, trans and gender diverse folks, and particularly interested in addressing men's violence against criminalised women.
Before working in family violence, Kate worked with young people in out of home care and adults experiencing homelessness. Kate is passionate about supporting the family violence workforce and working collaboratively to enhance knowledge, skills and confidence across the sector.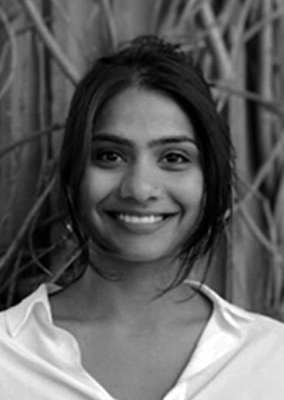 Natasha Chandran
Training Practitioner
Natasha holds a Bachelor of Arts in Sociology and Asian studies and is currently completing her Masters in Social Work. She has worked in the Brief Intervention Program in the Men's Referral Service as a Counsellor for almost 2 years. Her past experiences have been in Worker's Compensation and Employment Services within a case management framework.
Natasha also holds a CELTA accreditation and has previously co-founded a school teaching English as a Second Language to migrants. Her framework and beliefs are deeply rooted in post-structuralist feminism and intersectionality.
Natasha is currently a training practitioner within NTV's training team where she conducts workshops and training for practitioners and professionals within the sector.
Kim Pedler
Training Practitioner
Kim Pedler has worked in the field of men's family violence for over 25 years.
Kim's variety of experience has included working in:
the MBCP space as an intake worker conducting assessments
Case management and co-facilitation of MBCP groups
the Caring Dads program as an intake assessor
the pilot of a post separation program, working with mothers and fathers who remained in conflict for extended periods of time following separation.
Currently Kim is a training practitioner in NTV's training team, conducting workshops for professionals in the field, along with the Graduate Certificate in Client Assessment and Case Management in an assessor role.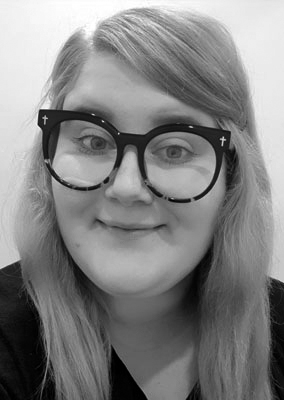 Jade Spitzers
Training Administration Assistant
Jade is a member of the No To Violence Training Administration Team. She has close to ten years of administrative experience and has recently joined the team following a prior position with a small RTO.
She is passionate about people and ensuring that clients have a positive, friendly experience. She believes every client should receive the same degree of individualised support to allow them to meet their training and professional development goals.
She loves vinyl records, seeing live music, art and her dog, Marla.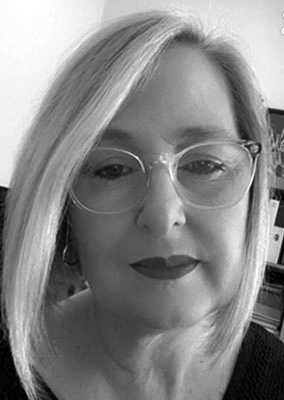 Sue Stapleton
Learning Designer
Sue has worked as a designer in education for government, private providers and in the 'not for profit' sector over a number of years, in a range of graphic design, marketing and resource development roles.
Her skills include resource design – designing, desktop publishing and editing training materials; marketing and promotional materials; illustration – both technical and original art; and more recently, course design and development using Articulate Storyline for delivery in various LMS.
Sue currently works with training practitioners to develop presentation, resource and assessment materials for participants in NTV's non-accredited and accredited training programs, as well as supporting other areas of NTV with their design requirements.